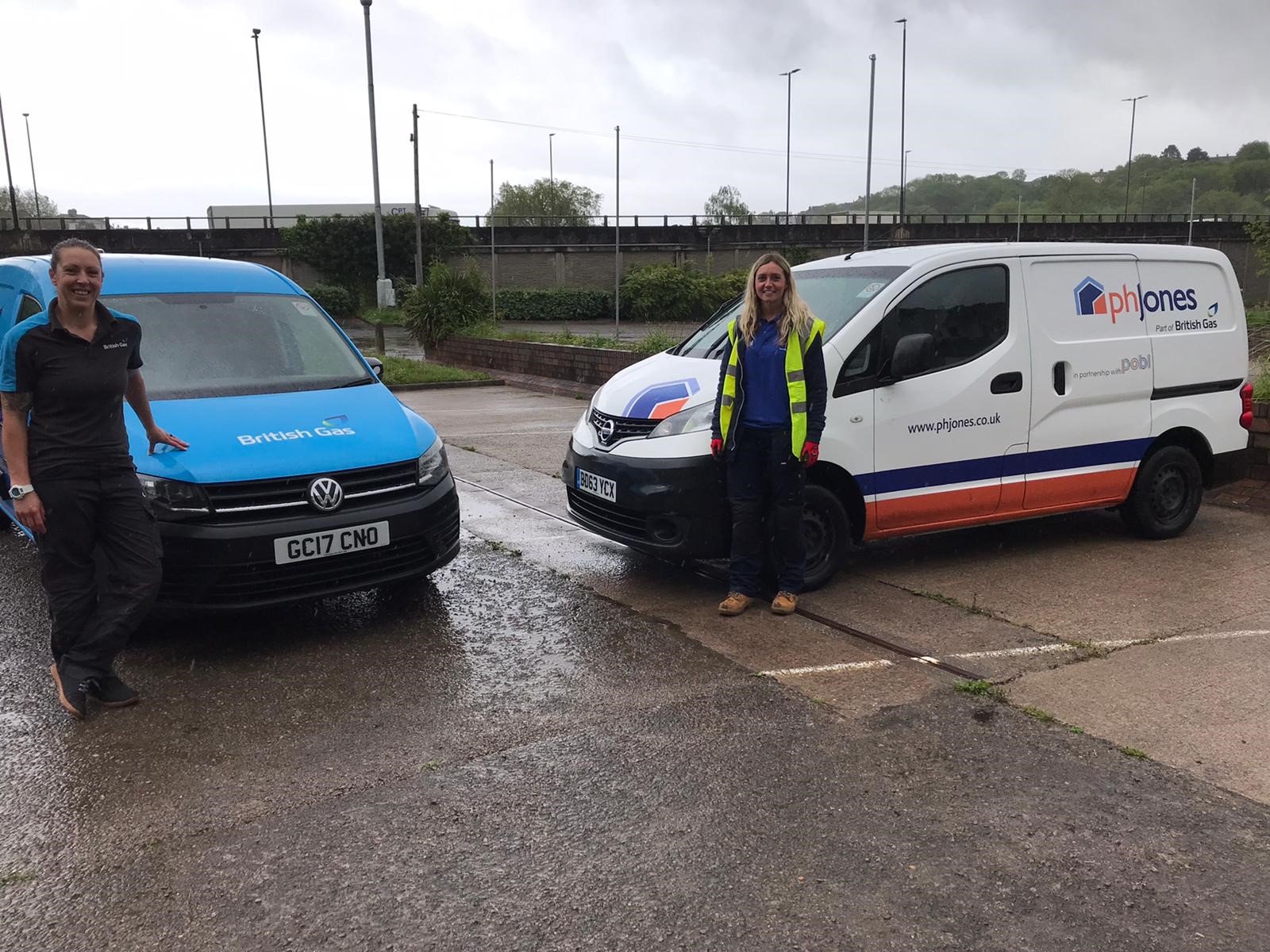 With Mental Health Awareness Week running from 18-24th May, there seems no better time than now to act on this year's theme of "kindness". With its ability to strengthen communities and deepen solidarity, kindness has the potential to unlock a multitude of health benefits. Thanks to key workers and the selflessness of volunteers across the nation, there has been no shortage of kindness throughout the Covid-19 pandemic.
Here at PH Jones, we have seen many of our staff donating their time, skills and resources to the Trussel Trust. Our engineers have become the middle-van by transporting surplus food from supermarkets to their local food banks. Lisa Sheppard is one of our team who has been involved with the deliveries, as she transported 2.2 tonnes of food to the Newport food bank. She was involved with the loading and unloading of food pallets, before these were dropped at the relevant site.
Volunteers must, however, be wary of social distancing and keeping safe currently. Lisa said: "We not only had to be wary of the weight limits of our vans, but we also had to ensure we applied social distancing at all times. Once the food was loaded onto our vans, we made the trip to Newport food bank, where we would then unload the food from the vans into the premises."
Volunteering has a ripple effect of kindness: not only does it allow groups to feel supported and cared for, but by donating our time and being of service to others, we are also being kind to ourselves. From reducing stress, to preventing feelings of isolation and giving people a sense of purpose, volunteering can make you feel a part of something big.
Food banks are currently experiencing an 81% increase in need compared to last year, so Lisa reminds us of the necessity to reach out to people who have been impacted. She said: "These are very uncertain times. Everyone needs to get together and help out more now than ever." After all, we have two hands – one for being kind to ourselves and one for helping others.