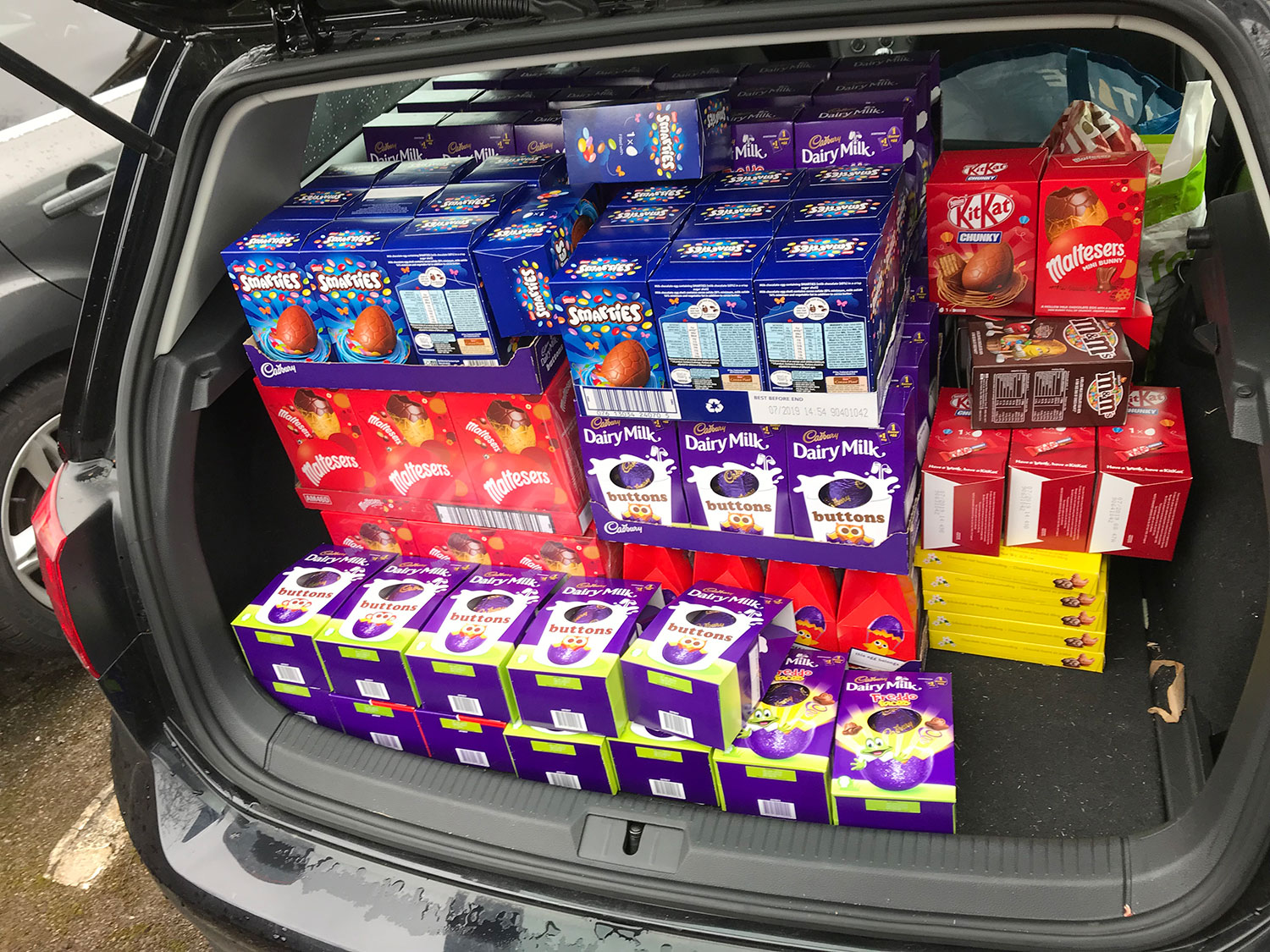 The Runcorn PH Jones team have just donated 77 Easter eggs to The Trussel Trust in the hope that the chocolate will lift the community's spirits, especially given the current pandemic. The contribution is not a one-off event and instead forms a part of our tradition to support the local area.
With our head office located in Runcorn, the team initiated the custom over three years ago after discovering that there were seven foodbanks here. Our PH Jones team wanted to help the community, so the process has now evolved into regular involvement with the charity.
As chocolate is considered a popular item at the foodbanks, they are always grateful for the Easter eggs and the advent calendars we deliver at Christmas.
Pat Thompson has been organising the collections for the last few years, but it has by no means been an individual act. The team comes together multiple times a year for food collections and donations which are then delivered to Runcorn's local foodbanks.
She said: "The PH Jones team are absolutely brilliant. This year we only collected donations for two weeks under current circumstances, but we managed to get 77 Easter eggs in that period alone."
Pat also commented that the inspiring work should not be confined to difficult times. She said: "I don't think it's just about now, it's about moving forward. It could be any of us, especially in today's climate. There are people that are being laid off because of what's going on in the world at the moment. It could be any of us, at any time, in any circumstances. It's a circle, we all help each other."