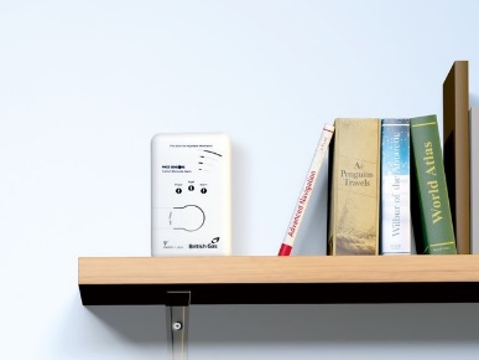 British Gas research confirms that safety is still neglected
Research conducted by British Gas to mark Gas Safety Week (14 – 20 September) found that the average adult hasn't had their gas appliances serviced by a qualified and gas safe registered engineer in more than 18 months – despite a fifth believing they might be faulty or dangerous.
Elliot Barham, smart meter engineer and safety expert for British Gas, said: "Our engineers regularly visit customers who haven't had their electrical wiring or gas appliances checked in well over a decade, which is really concerning. So far this year we've identified over 26,000 gas and electrical appliances that we believe were unsafe.
"Some of the unsafe appliances we've come across could have had a devastating effect on our customers' health and safety, had we not identified them as part of routine safety checks we carry out when installing smart meters.
"It's so important that we help to educate people on the warning signs to look out for – and the need to take immediate action if they think there's an issue. A regular boiler service is also vital to make sure everything is running safely and effectively"
With half of those polled saying they NEVER worry about the safety of the gas appliances in their home, British Gas is using Gas Safety Week to help raise awareness and understanding – specifically of the importance of having carbon monoxide detectors installed.
Elliot added: "Carbon monoxide is a dangerous gas that has no taste or smell and long-term exposure can be fatal. Fortunately, carbon monoxide poisoning is preventable – as long as you have an alarm fitted, to warn you of any leaks.
We're urging customers to keep prioritising their gas safety, even while social distancing restrictions are in place. Our engineers are taking all the necessary precautions on home visits, including wearing protective clothing and asking customers to wait in another room while they work.
If you smell gas or your CO detector goes off please call the gas emergency number below.
Gas emergency services
0800 111 999
(emergencies only)
Health and safety executive
0800 300 363
(advice line)
Gas safe register
0800 408 5500
(Information line)