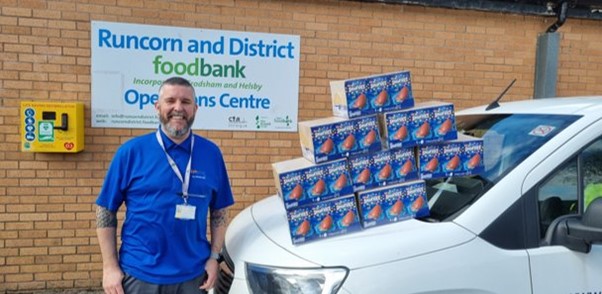 On the run up to Easter, Pat Thompson (Commercial Analyst) worked to raise an incredible £447 with our teams to buy 514 Easter eggs for charities near our head office in Runcorn!
This has helped bring smiles to children and vulnerable adults who are accessing the charities services over Easter. Full list of charities we have helped this year included:
Runcorn and District Foodbank (Trussell Trust)
Halton Play Council
Recharge Store
Halton Young Carers
P3 Charity
Halton health outreach
Long loaf food project
L6 Community Centre
Thank you all who took the time to donate or volunteer to collect and deliver the eggs, you made a real difference in the community! One of the recipient's comments proves how much of a difference this activity really made….
….."I have just had to leave my home with my kids and we have so little with us until we get sorted, eggs were last on my list but now the kids won't miss out. Thank you so much"