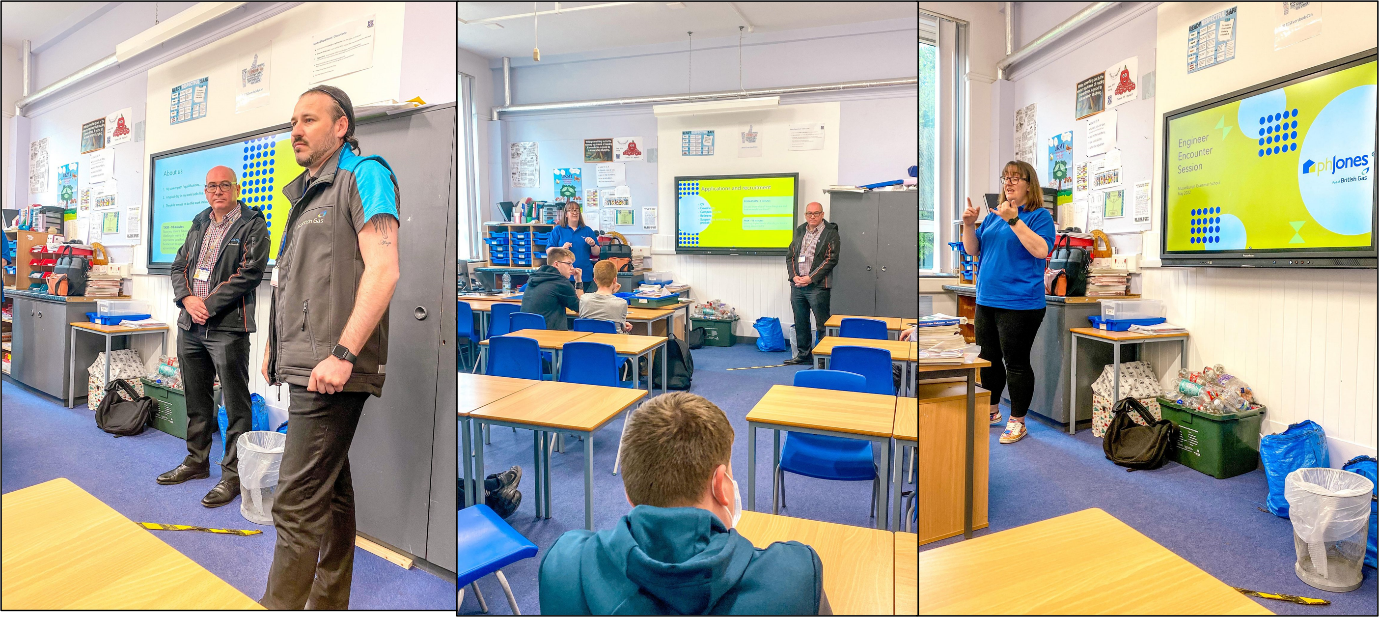 East Lothian Works supports and inspires people to fulfil their career goals, develop new and existing skills and help grow their businesses in East Lothian. Throughout their "Meaningful May" campaign, they have arranged events in the community to promote different career opportunities to young people.
To support this activity, our Corporate Social Responsibility Manager devised a bespoke presentation and activity session to be delivered to 16 students at Musselburgh Grammar School. This was delivered in line with our social value commitments with East Lothian Council. The aim of the session was to:
Provide an insight into the different roles within our business
Understand how we recruit new employees
Challenge the students to identify transferable skills that they have and build confidence
Alice Kerr DYW Coordinator commented: "Thank you once again to you and your team for attending the school this morning. The students had a fantastic time and the presentation and activities were spot on with the messages we are trying to send our students"
The event was attended by local Area Manager (Michael Gallagher) and Contract Manager (Lee Zavaron) who explained their personal experiences of working as engineers / managers on social housing / heating contracts.
The clients thanks were extended again by Elaine Gorman, DYW School Coordinator: "I just wanted to say thank you very much to you and your colleagues for the investment of time, knowledge and expertise you made in developing our young workforce today"
It was great to see the students really engaged with the teams through the activities and discussions which we went through with the students and we look forward to working with the East Lothian Works Team again!