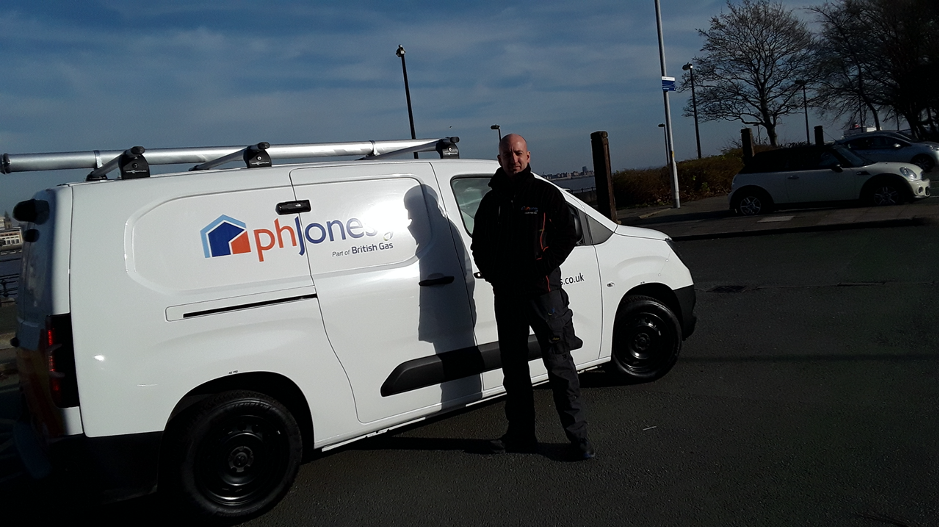 PH Jones received the first of its new Vauxhall Combos at our Runcorn offices on Monday afternoon. This forms part of our mission to comply with Euro 6 emissions standards as we embrace the net zero carbon challenge.
The driver, Mike Sprott, acquired the van last Monday following the government's advice on safe distancing. It was important for our business to persevere and execute goals amongst coronavirus uncertainty during this time. Fleet manager Jon Marshall said: "No real problems were encountered. I was pleased to hear that on first sight the driver was pleased with the vehicle as this gives engineers one less thing to worry about in the current situation."
PH Jones has a long-term objective of reducing our carbon footprint and continuing to develop strategies with the environment in mind. This switch to a cleaner, more efficient model is a significant step towards introducing electric vehicles later this year. Making these changes now to our day-to-day operations is our way of recognising the climate crisis and doing our bit to reduce air pollution.
We are participating in the net zero carbon challenge to demonstrate how businesses like ours can be part of the climate's solution and to mitigate problems in the future. Our transition into a more sustainable transport allows us to adhere to zero-emissions zones as the Vauxhall Combos are fully compliant with the Ultra-Low Emission Zones (ULEZ).
The handover also places an emphasis on engineers' wellbeing as they can arrive at their callouts feeling relaxed and ready to carry out their work. With enhanced safety features in the vehicles, engineers are not only helping to lower emissions but can be reassured that they are assisting communities with safe and sustainable transport.