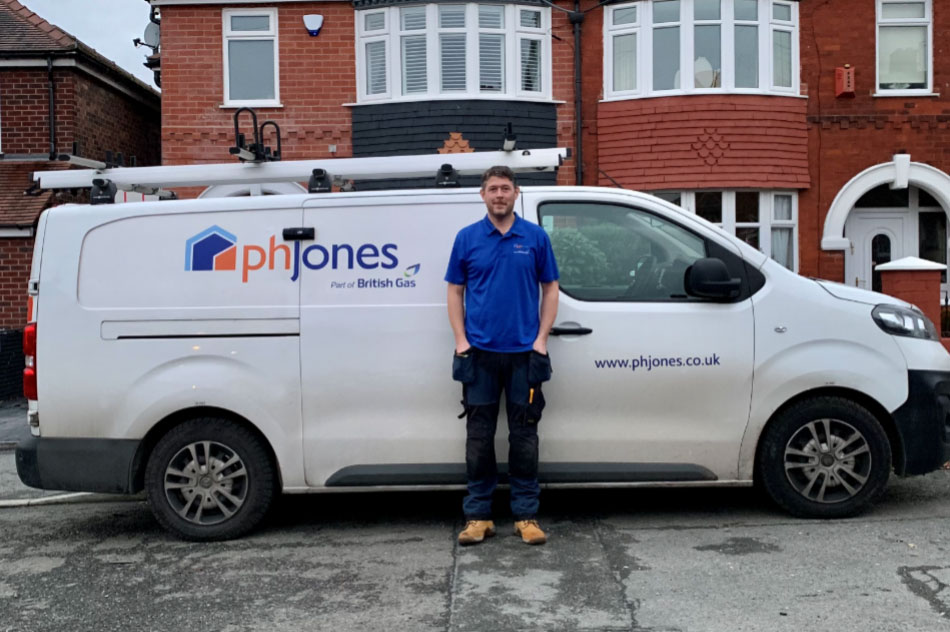 At the start of the Covid-19 pandemic, Westhoughton Assist Service set up a community project to tackle food poverty in Westhoughton. The project would support people suffering financial difficulties as a result of loss of income, delayed benefit claims and increasing family pressures. As the pandemic continued the services were adopted to support people in self isolation, with a buddy system and shopping delivery service. It also developed and streamlined its work with the local food bank and community shop, offering free emergency packs and access to affordable food to low-income households.
As the project grew it needed a building to run from, however due to running costs the charity was forced to rent a portable building as its base. The buildings were run without power and heating, making it hard to work through winter months.
Two of our qualified electricians, Mike Morgan and Mark Bentham, used their staff volunteering days to connect the buildings to mains services, giving the project power and light. They installed:
• A new electrical board
• A 10mm 40amp supply to the main building
• A 63amp supply to the garage
• 6mm 20amp supply to 2 smaller cabins.
The dedicated team made sure all installations were safe, improving working conditions for volunteers, ensuring they can help as many people as possible in the winter months.
Janet Colley, Managing Director – Westhoughton Community Assist Service said: "This has meant we can continue through what may be a difficult winter to offer services to those who need them. The work would not have been possible without the generous time and effort given to our project and we appreciate very much their support. We are working with social housing providers to identify those in greatest need so that we can target those households with appropriate assistance….We intend to ensure that no family will need to experience food poverty and that we can establish a relationship with the community that will develop trust and engagement. This is why support from business is a key factor in the success of projects like this and PHJ's amazing contribution through this work stands as a great example of that"