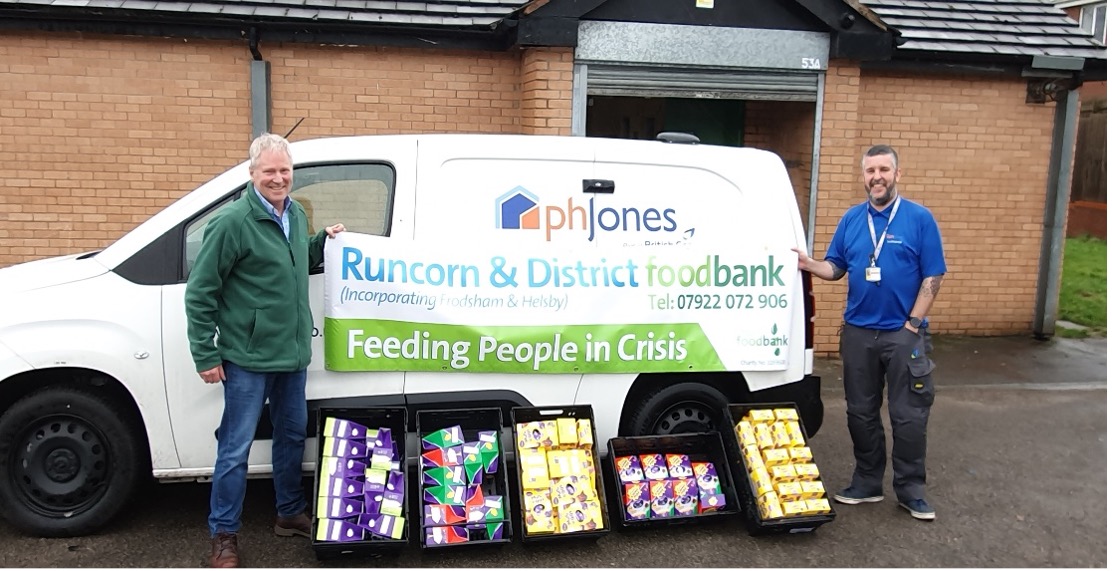 In my mind I always saw "our" town as not being practically affluent with pockets of depravation, but I could be describing any town in the country. It is because we are like any other town in the country that I was shocked to find out that we have a large Foodbank that services 7 Foodbanks Distribution Centres in our district, who in turn feed our families and people in crisis. I was so shocked that I immediately had to tell everyone around me and everyone I met throughout the day. I couldn't stop thinking about it over the next few days so decided to ask around and see how the employees would feel about bringing in a donation for us to take to the foodbank operations centre. It went down a storm and that was the beginning of PH Jones employees' little journey with the Foodbank 5 years ago.
The first year we arranged a couple of collections in the office, loaded however many cars we required, and we did a drop off. Heading into year 2, an employee mentioned Advent Calendars so the idea was born to not only do the food collections but an Advent Calendar and Easter Egg Collection for the children who could possibly go without.
Sadly we didn't do the Advent Calendar in 2020 due to the Covid 19 pandemic as no-on knew we would still be working from home but it must have played on the employees minds as I was asked by several employees about the Easter Egg collection we normally organised. The only option I could see was to set up a Just Giving page to raise some money so I could go and buy the eggs locally. The aim was to raise £200 to buy eggs for the Foodbank as we had only ever reached 137 eggs in previous years, to be honest I did think this may be a push as people were working from home. The e-mail with a link went out to the whole PH Jones business and the money just kept coming. I was absolutely astounded by the generosity of PH Jones employees and some of our British Gas cousins as we raised an incredible £1,131.00.
Not only did the Foodbank benefit from our employees' generosity but 18 local charities who work with our most vulnerable young people also benefited including the following 10 charities;
Local Foodbank – operations centre who supply the 7 foodbanks in our local area.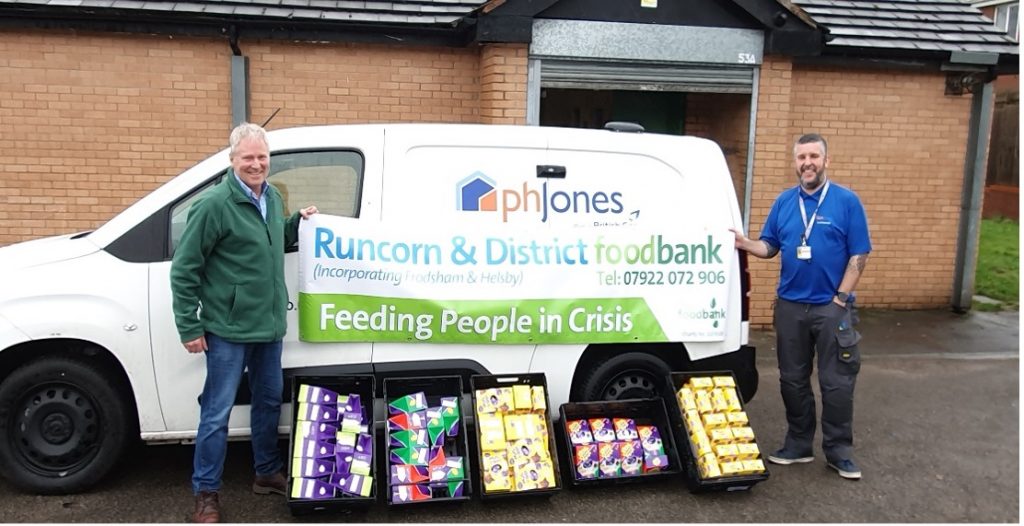 Halton Play who deliver short breaks to additional need children across Halton in weekly clubs for children who have varying disabilities, age 4 – 18. We supplied an egg for each child on their Easter activities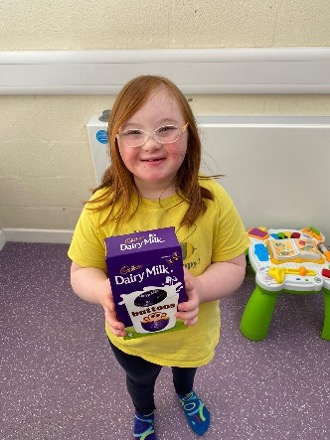 The Studio – who work with young people and were organising food packs with food and arts and crafts for children on free school meals. We supplied an egg for each pack.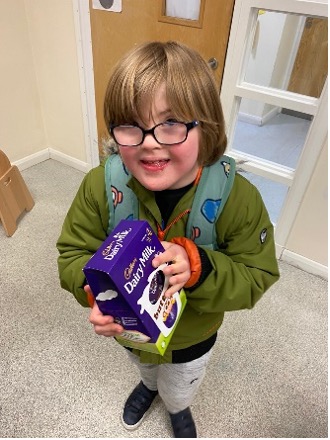 P3 Charity – support homeless families with accommodation and we supplied an egg for each child.
Specialist Teacher of the deaf for Halton council– we supplied 75 eggs for the more vulnerable of her children.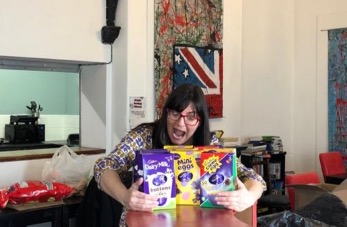 Helping Halton Kids – they supply food hampers for the most vulnerable families, and we will supply Eggs for some of their hampers.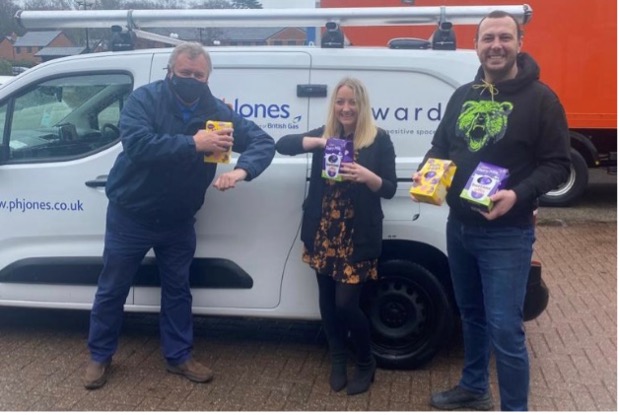 Halton Young Carers – put some packs together for the most vulnerable carers' in our area and we donated an egg for each pack.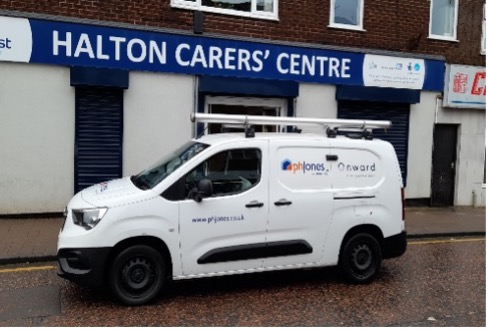 X2 Domestic violence residential units – we supplied every child in these units with an egg.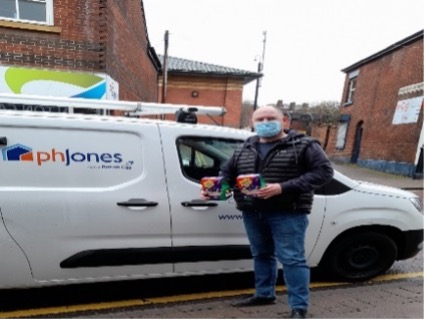 Long Loaf Food Project – providing hot meals and food packs for vulnerable people and we supplied each child with an egg.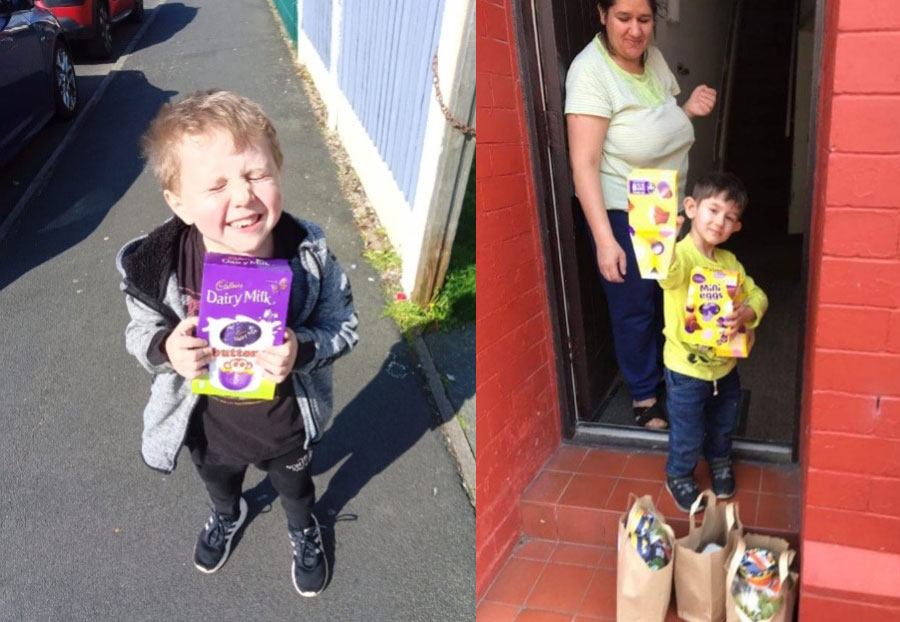 West Bank GBA – who supplied activity packs for young vulnerable people in our local area and we supplied an Easter Egg for each pack.